There are many common terms in the V-fandom (Refers to the fans groups that chase virtual YouTubers, virtual singers, and virtual idols. It falls within the subculture category). If newcomers do not understand these terms, it may be difficult to get more involved, such as "DD", "RP", what do they mean? Here, interpret these professional terms for everyone.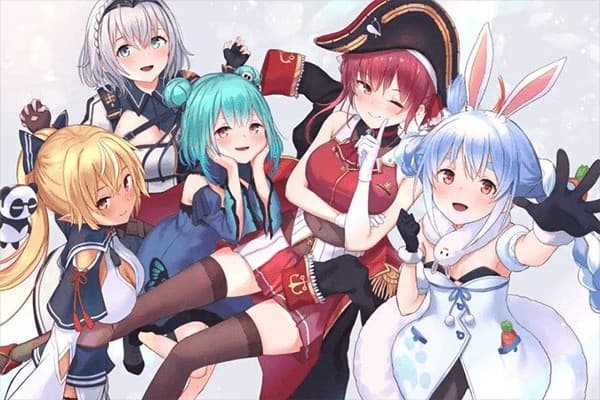 Pictures from the Internet
What does "RP" mean in VTuber?
RP is Role play.
In V-fandom, it can be interpreted as a person who plays VTuber's skin behind the scenes. (VTuber's skin, that is virtual avatar)
Bad RP doesn't mean to be bad. Appropriate re-creation by someone may be the icing on the cake. But in the cyber environment of "personality reveal" popular, over-roleplaying isn't quite right.
Notice: "personality reveals" refers to the behavior of a virtual YouTuber making words and deeds that are inconsistent with the character setting, thereby revealing the person's own personality. Occasionally, this kind of behavior will bring contrast, create a sense of freshness, and attract more fans.
Terms in the VTuber industry
VTuber is a new term abbreviated from Virtual YouTuber.
It refers to a person who uses an original virtual avatar as an image on video websites. And dubbing with specific voice actors, uploading animated short films, conducting livestreamings, etc., in order to manage virtual avatars to increase popularity.
Notice: "specific voice actor" refers to the person behind the scenes, who usually hides his real identity. And is also possible that there is the existence of electronic synthetic sounds.
That is all about some explanations of the V-fandom terms. Do you have a little understanding of the V-fandom after reading? If you want to know more information about virtual youtubers, please pay more attention to the SuperACG official website.