Two-dimensional Virtual Avatar Production
It is not difficult to complete the production of two-dimensional virtual avatars now. After all, there have been many virtual avatar software and outsourcing companies or individuals specializing in related products industry in China. So the question is: If we want to make our own exclusive avatar, what kind of software should we use? Here recommend the most cost-effective combination as follows.
How to create your own avatar
In China, if you want to get your own exclusive avatar, we usually have two ways to deal with it. One is to commission outsourced personnel or teams, another way is to make them yourself through various avatar software.
The first method requires money (usually starts at over a hundred dollars), so I will not talk about it here. If there's a chance, we will introduce it in another article separately. As for the latter method, the virtual avatar APP I recommend is VRoid from Japan (in fact, this software is already very popular in the China ACG industry circle - "ACG" refers to Animation/Anime, Comic, Galgame).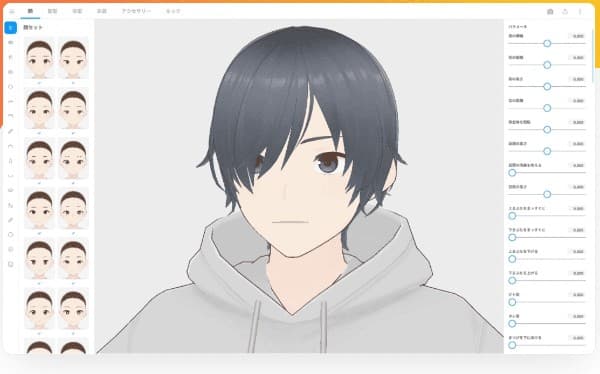 (VRoid's software interface)
There are three main reasons why VRoid is recommended for making avatars.
The first and most important is that Vroid's product orientation is a pure virtual avatar making software, and the avatars can be output as an all-purpose 3D model format, which is compatible with a variety of virtual live streaming systems;
Although some famous 3D pinching software also provides the production of virtual avatars, it focuses more on virtual social networking, and it can only be used inside their software and cannot be exposed in other places, which is relatively restrictive.
Take the VTmini as an example, which is a desktop-level virtual YouTuber live streaming tool developed by SuperACG. It cannot import the virtual avatars of some virtual social apps, but it is perfectly compatible with the 3D model format output by VRoid. For the specific model import and user's guide, please refer to VRoid's tutorial guide and VTmini's tutorial: VTuber Avatar Maker Free - Virtual Avatar 3D Model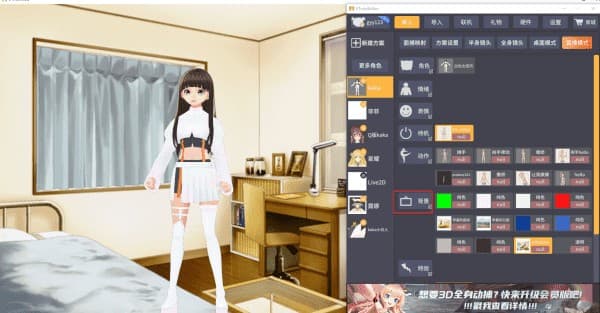 (The effect of the VRoid model in the virtual YouTuber live streaming software VTmini)
The second reason is how well it works. As a two-dimensional avatar software, it provides DIY features for various parts and a wealth of optional materials, so as to reflect the appearance of each avatar in the process of avatar production as much as possible.
In addition, this two-dimensional avatar software adopts a user-friendly interface design based on the mouse's round wheels and pull operations, which is very easy to use for newcomers, and you may intuitively feel the impact of different parameters on the appearance of the avatar.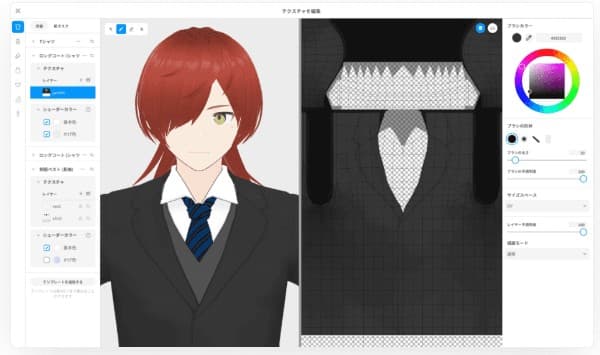 (VRoid 3D avatar making interface)
The last reason, for recommending VRoid is, a virtual avatar making software, is more realistic, but should also be the most attractive to readers: VRoid can still be used for free. So if you are interested, quickly try this app and create your own avatar.