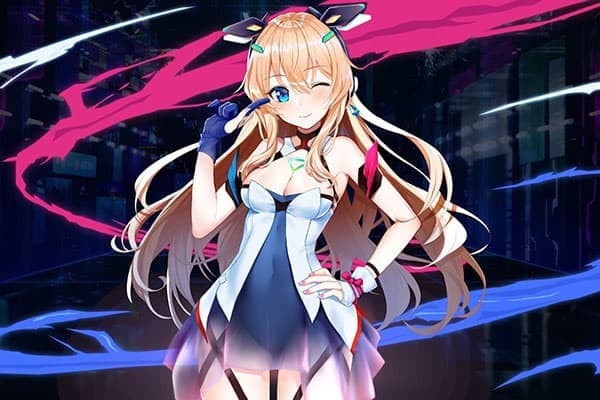 Image Credits: SuperACG's Signboard Girl, that is Kanban Musume named "CiYuanJiang", officially debuted on the Bilibili platform on November 16, 2018.
What is VTuber?
What is generally known to the public is the real people live streaming, such as live on YouTube, Twitch, and TikTok. But with the development of technology and people's massive needs for the spiritual world, virtual avatars live streaming have also emerged as the times require. A virtual streamer refers to a person who uses a virtual avatar to contribute to video sites. And this is best known as a virtual YouTuber.
In China, virtual streamers are generally called Virtual Uploader (VUP). Outside China, virtual streamers are known as Virtual YouTubers (ie VTubers) because they are generally active on YouTube.
Now you know what VTuber is, do you curious about how they work? Guess whether it is the same as the output of traditional animation?
Is VTuber by AI or real people behind the scene?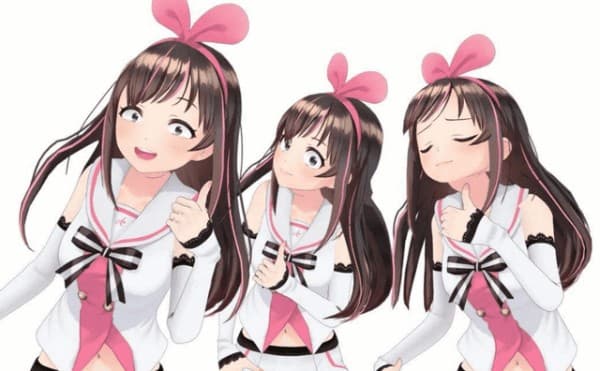 绊爱Kizuna AI, Japanese Virtual YouTuber
(Pictures from the Internet)
In fact, the concept of virtual avatar live streaming was first created by Kizuna AI in the form of a Virtual YouTuber in November 2016, and she is also recognized as the first Virtual YouTuber. Since the popularity of Kizuna AI, a large number of Virtual YouTubers have sprung up in 2017.
What calls for special attention is that due to the setting of Kizuna AI as AI (but not real AI, just the character concept), some people have mistaken the settings of other VTubers as AI. In fact, not all of them are set to AI, and other VTubers have their own concept settings.
The Way VTuber Works
At present, there are three kinds of common virtual avatar production methods, namely real-time output, post-production, and both of them.
Real-time output mainly refers to the way that projects real people's expressions and actions simultaneously to the virtual avatar through the virtual live streaming system and motion capture equipment. The targeted real-time animation is made based on the response to interact with the audience. This method is often used in scenarios such as virtual live broadcasting and large-scale real-time interactive programs.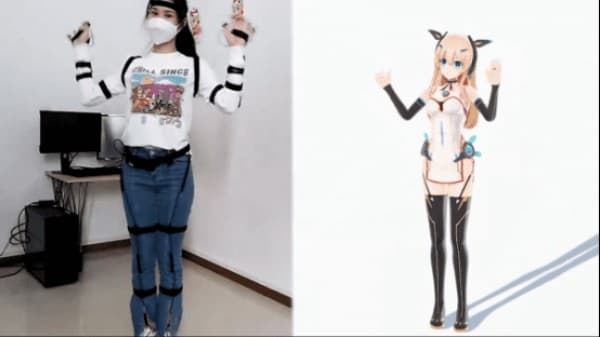 All kinds of different motion capture devices to achieve Real-time Sync actions: Actor vs Avatar
The second method of making avatar animation is a highly standardized CG process, which is mostly used for various high-standard videos/promotional films and requires professional team processing. The production cycle depends on factors such as the fineness of the picture, the length of the film, and the special post-effects.
The third method is to record basic data through a virtual live broadcast system and motion capture equipment to generate rendered images, and then a professional team will perform further processing on this.
At present, there are creators who adopt these three methods in virtual avatars. The post-processing method usually has a more detailed picture, but the cycle takes longer and requires professional team operation, which is mostly used by teams with big budgets. Through the real-time content output of the virtual live streaming system, the update and live stream can be completed quickly, and no professional team operation is required, which is more suitable for ordinary users without basics.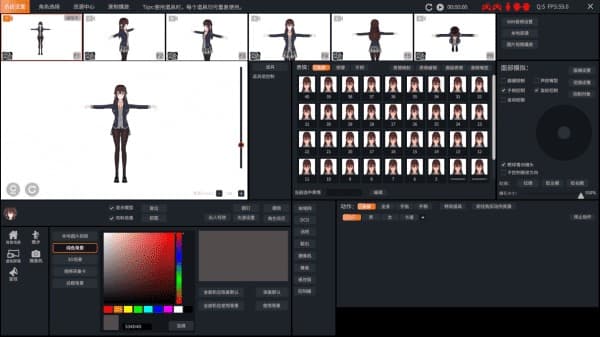 Technology patented data output virtual avatar live streaming system software developed by SuperACG - VTPlus Operation Page behind the scenes. Applicable to various large-scale virtual performances, professional teams create prosperous concerts.
Without a Sufficient Budget, Are Ordinary Users Not be Able to Become VTuber?
SuperACG's VTmini and VTPlus have greatly reduced the usage barriers for everyone and can finish the rapid production of virtual avatar content without professional knowledge, freeing users a lot of time and effort, allowing them to focus on content planning and IP operations ( Or a single event planning) to realize more high-quality innovative ideas.
If you also want to custom your own virtual avatar image or want to know details about becoming a VTuber, please contact us for consultation on specific issues.