Buzzwords Popped out: "Metaverse" and "VTuber"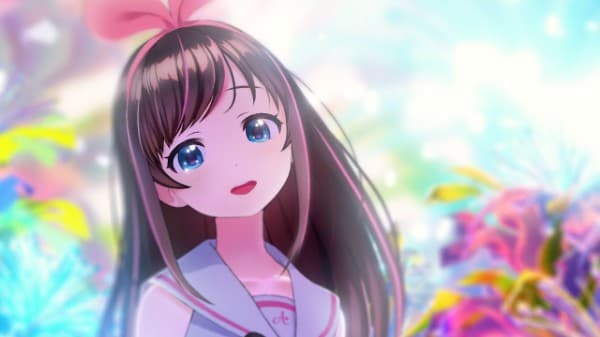 (Pictures from the Internet)
Since 2021, buzzwords "Metaverse" and "vtuber" have swept the web and ascended the Internet trend, which concept is getting more and more popular. Various popular science articles about the concept of the Metaverse VTuber are also emerging constantly, trying to help the public understand what is Metaverse and virtual avatars. However, most of the articles are mainly interpreted from the perspective of related industries; from the general public, those interpretations are still relatively lacking. So, what does it mean? You will get the answer by the end.
What's the meaning of VTuber?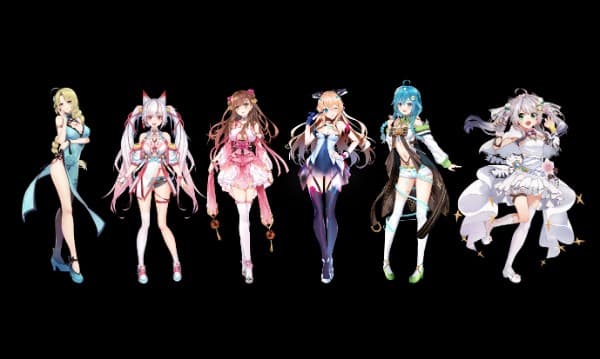 Chinese VTuber/Virtual Idol members cooperating or belonging to the SuperACG School, and from left to right: RuoBai, NaRu, Kira, CiYuanJiang, ShiXiaoya, Haruko.
Initially, vtuber (VTB) refers to the video creators who use the virtual avatar to conducting activities on YouTube. With the popularity of vtuber, now it can also refer to those who is active in the virtual or real world.
In China, the Virtual YouTuber is generally called virtual uploader/Vup in Bilibili (well-known as the largest ACGN bullet chatting video community in China; According to Chen Rui, CEO of Bilibili, he said: by the end of 2021, the average monthly active users reached 267 million, average daily usage time of users increased to 88 minutes), and there are other common names overseas like Vliver.
Essentially, they are network content creators. Virtual avatar live streaming? Your head may be wrapped around when you first time heard about it. You may find it unrealistic and meaningless.
Yes, I was one of those skeptical at first. So I want to find out what is so attractive about VTuber, and gradually have a deeper understanding of this circle, and I know the existence of "中の人".
What is VTuber 中の人?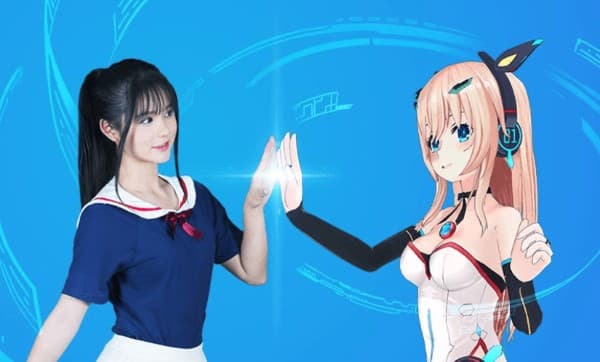 The term is from Japanese "中の人" (なかのひと/naka no hito), literally translated as "people inside" or "people behind the scene". Refers to the person who manipulates the vtuber (virtual anchor) for live broadcast, and also generally refers to any worker who provides a sound source. ‌
中の人 needs to perform carrying the character concept, that is, the person behind the scene + virtual avatar = vtuber.
中の人 usually wear various motion capture equipment, and project them onto the virtual avatar through data collection and real-time synchronization of movements. The example above is one of the motion capture equipment - inertial motion capture.
VTuber Representative Bigwig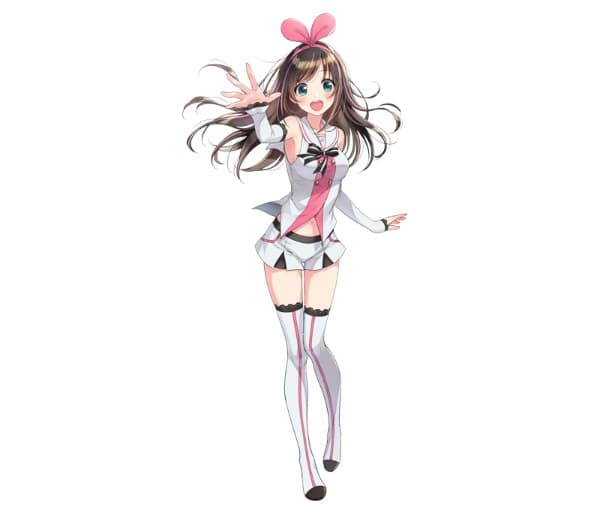 绊爱Kizuna AI, Japanese Virtual YouTuber & musical artists, belonging to Kizuna AI JESCO. Recognized as the first virtual YouTuber in the industry, her virtual avatar concept is set as artificial intelligence (AI), which corresponds to 爱 (Romanization Pronunciation is also AI) in her name.
(Pictures from the Internet)
As soon as googled the word "中の人", the result page turned up "Kizuna AI" (Japanese: キズナアイ; English: Kizuna AI). She is from Japan and was said to be the world's first Virtual YouTuber. She has been operating since the end of 2016, and reached 400,000 subscribers in four months of her debut, until it reached one million subscribers in early 2018. Due to factors such as being intangible, cute appearance, interesting personality, and personal charm, Kizuna's popularity and channel subscriptions continually increase. By far, also is the VTuber who has been holding the most subscription on YouTube.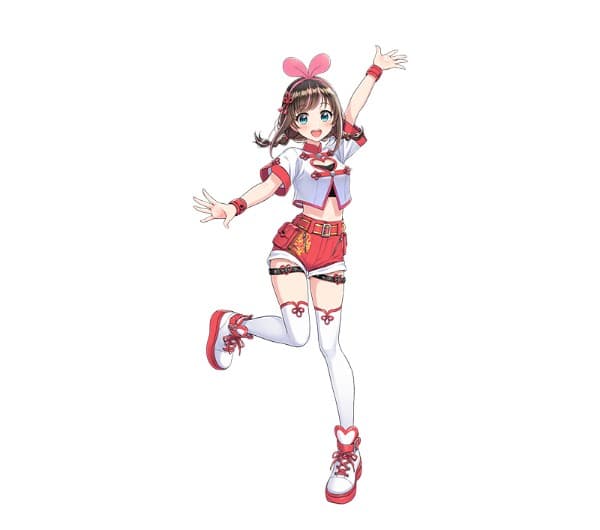 On June 30, 2019, the Chinese avatar "Kizuna China" was officially born at Kizuna AI's birthday party with a brand-new Chinese-style Kizuna image.
(Pictures from the Internet)
With the continuous rising trend of popularity, Kizuna has also expanded its operating channels, not only YouTube (channel name "A.I.Channel"), and later officially entered Bilibili on June 30, 2019. At the birthday party, Chinese Kizuna and Japanese Kizuna sang songs on the same screen. Chinese Kizuna set up separate channels with Japanese Kizuna on YouTube and Bilibili.
About Us
After getting the existence of virtual entertainers, are you curious whether you can own a virtual avatar? If you are interested, please continually focus on the follow-up information, we will keep updating and figuring out questions.