Virtual Universe Final Showdown
At 19:00 on December 26, 2021, hosted by Bilibili, the Ice and Fire Singing Battle SP produced by SuperACG will be launched as scheduled.
This singing battle virtual concert used a new 3D upgraded scene, invited dozens of well-known virtual YouTubers and virtual idols to perform on the same stage, and showed a multi-person chorus.
During the 4-hour performance, the popularity reached nearly 5 million, and there were more than 120,000 pieces of interactive bullet chatting comments.
A large number of bilibili users who had entered the live streaming page all witnessed the "Ice&Fire Singing Battle - 2021 Virtual Universe Concert Final Showdown", standing up for their idols.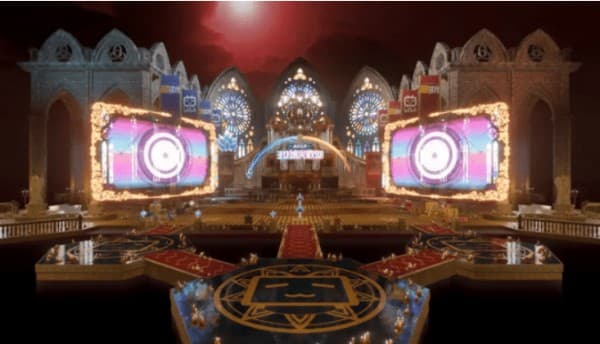 (Greatly improved the spaciousness and many details of the new scene)
Pictures from Bilibili Singing Battle Screenshot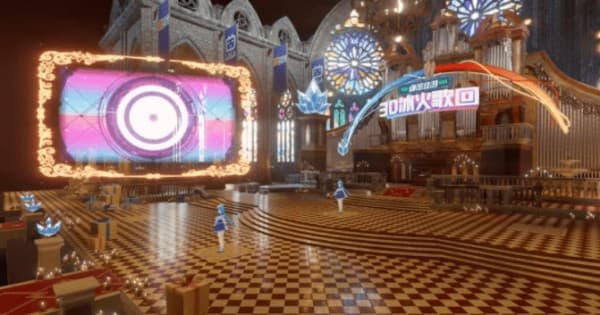 (New Scene Stage Test - Side Closeup)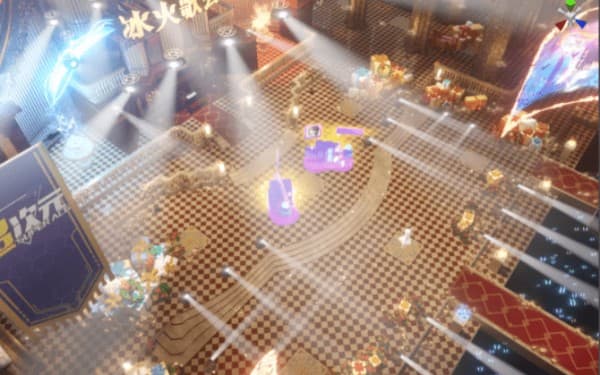 (New Scene Stage Test - Top View)
SuperACG Academy Grand Finale Debut
In addition to the production and technical support in this virtual concert, SuperACG Academy (Virtual YouTuber MCN that officially cooperated with Bilibili) also participated in this event as performers and appeared in the finale of the last show. It was hotly debated by fans.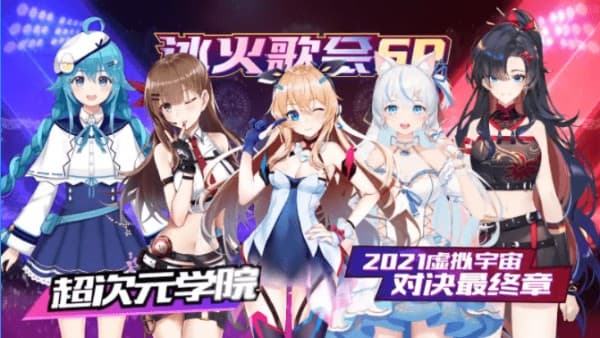 SuperACG Academy. Members from left to right: ShiXiaoya, Kira, CiYuanJiang, ShuoShuo, MuTangChun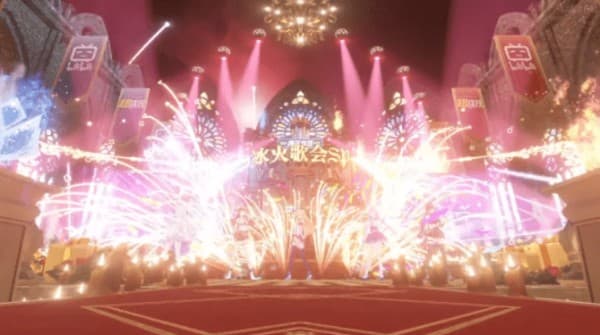 The finale performance of the SuperACG Academy
We will release more VTuber related videos, please continue following SuperACG official socials~