VTubers Cooperate Activity
On the evening of February 15, 2021, the "Chinese Animation ACGN Pay New Year's Call Offering Welcome the Year of the Ox" hosted by Tencent Wesee opened. That night, Tu Shan Susu of "Fox Spirit Matchmaker", Nezha of "Fei Ren Zai: Non-Human" and other giant popular characters from the National Customs animation IP were all present as virtual idols, and the virtual idols and real stars/entertainers were linked and cooperated on the same stage across dimensions, bringing young users a fresh two-dimensional party experience.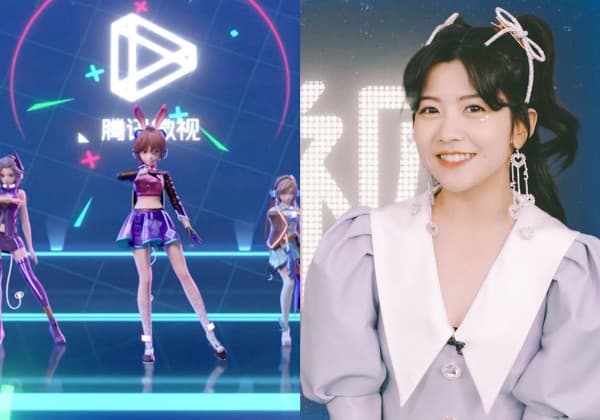 Image Credit: from Tencent Wesee's Official promotional photo
The most attractive part is the vitality idol Lai Meiyun and the super-popular Chinese Animation "Douluo Continent" derivative virtual idol girl group "Douluo Girls' Group" linked cross-dimensionally, together on the same stage on Wesee, along with Lai Meiyun's first solo album - The title song "Filter". On the same day, the hashtag #Lai Meiyun and Douluo Girls' Group on the same stage# went viral on the Weibo app.
Video recap of the virtual show/performance:
About SuperACG
As a virtual live streaming service provider with the largest market share in China, SuperACG has served 300+ enterprise-level customers, including well-known companies such as Tencent, Kuaishou, and ByteDance. SuperACG provides an integrated full-stack virtual idol or VTuber service, covering technology, content, operation, commercialization, and other areas.