The SuperACG platform has a professional operation team with the advantage of strong content production capabilities, industry-leading 3D technology, high-level senior artists, and a deep understanding of the preferences of the ACG group; Able to maintain continuous long-term operation and cultivate multiple virtual idol YouTubers.
Here are our cases.
SuperACG Academy Virtual Idol Incubation
SuperACG Academy is a comprehensive girl's group alliance created by SuperACG and dedicated to cultivating more high-quality and popular virtual idols. Its virtual idols include CiYuanJiang, Kira, mochi, Shi Xiaoya, Naru, etc.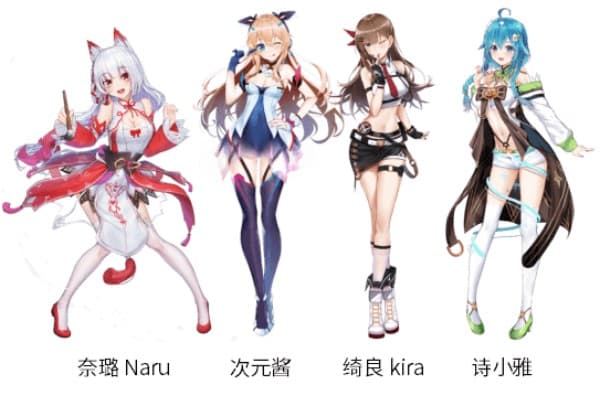 SuperACG Academy members, from left to right is: Naru, CiYuanJiang, Kira, ShiXiaoya
The SuperACG Academy has more than 100,000 fans as a whole, and the total number of live streaming views has reached more than 2 million. In just half a year, SuperACG has incubated 2 VTubers who won the title of "Million-Subscribers UP" from Bilibili Official (UP=uploader), showing the effect of its strength.
Maintaining extensive friendly and cooperative relations with peers, as well as continue creating high-quality content is the success factor to holding our sustainable development.
SuperACG Academy VTubers has been recommended many times in Bilibili's Home Page Featured and other major featured positions.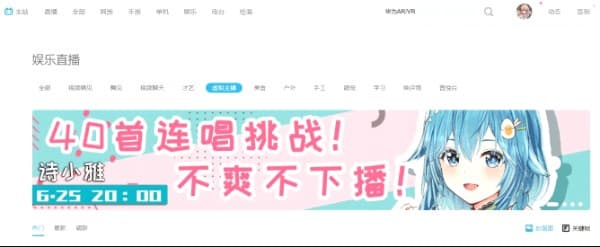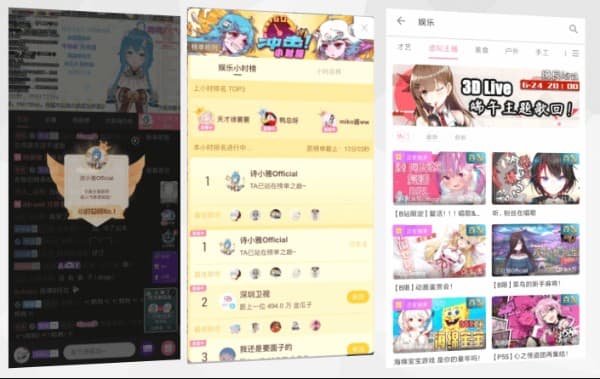 Bilibili's Featured Positions Display - Homepage or Banner, etc
Always keep exploring and progressing is our philosophy.
We are also incubating new VTuber IP, which will be officially launched soon.
Onmyoji Yamausagi Bilibili Debut - Virtual Idol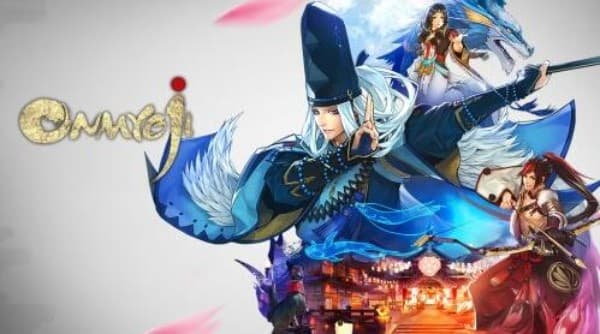 Picture from Google Search
The super cute character "山兔Yamausagi" in the popular game Onmyoji became a virtual idol on Bilibili. The first video of his debut was viewed more than 100,000 within 8 hours and attracted 30,000 fans. In half a year, the subscribers on Bilibili reached 101,000; the total video views were up to 1.206 million, and the likes were 186,000.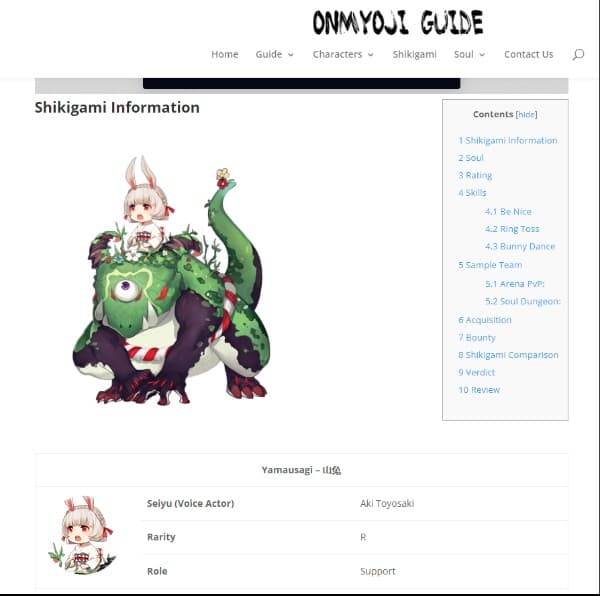 Picture from onmyojiguide.com
Original image of Yamausagi in the game Onmyoji阴阳师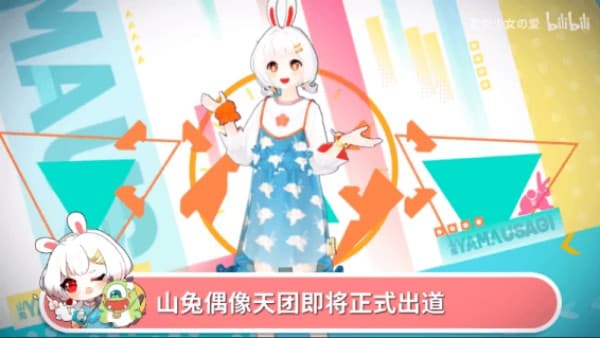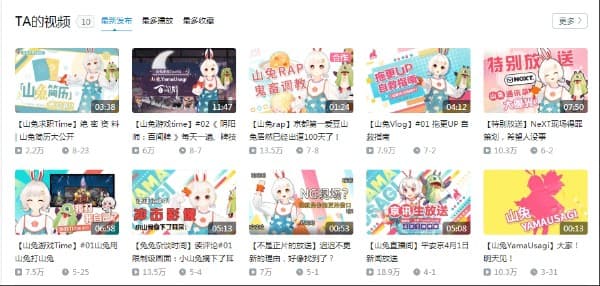 Picture from bilibili.com
Virtual Avatar of Yamausagi and her channel
In the August 29 video, Yamausagi explores the Shanghai Onmyoji theme store. Not only eyes the splendid of the store but also tongues delicious food.
Super ACG uses AR real scene fusion video production technology to allow virtual avatars to track complex shots into the real scene; the light, shadow, and orientation are integrated with the real scene.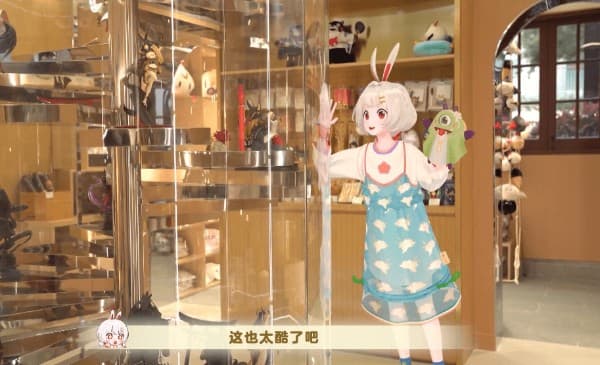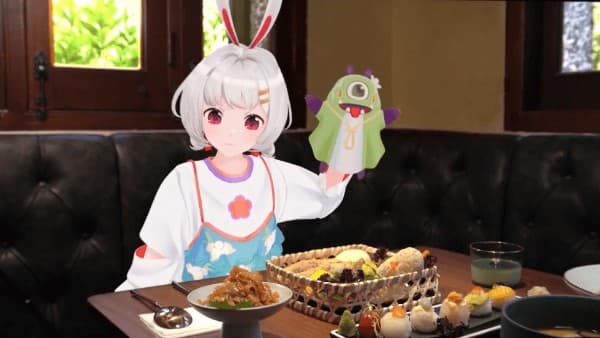 August 29 Video Slice
Punishing: Gray Raven's Popular Role-Lucia First Show on Bilibili
The popular character "Lucia" in the game will use [Lucia Time], as a special zone, for virtual content output in the Punishing: Gray Raven Channel based on Bilibili.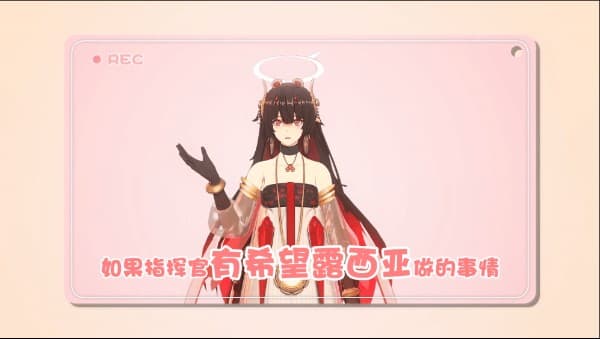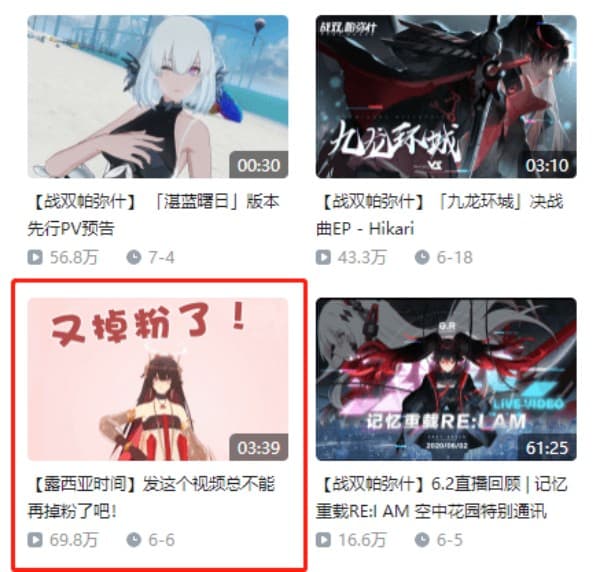 Lucia's Bilibili Channel
As of November 17, the first video owned 703,000 views and 59,000 likes, and received enthusiastic attention and unanimous praise from fans. Compared with the videos in the same period, the clicks increased significantly. Fans are yelling for Lucia to debut as a virtual idol!
Fantasy Book Apocalypse's Kanban Musume-Handbook Girl Become Virtual Idol
Notice: This mobile game developed by NetEase Games has not been released in the English version so far. So here I translate it literally, according to the Chinese name and understanding, as Fantasy Book Apocalypse. Japanese version name: 終末のアーカーシャ.
The adorable character "Handbook Girl" from NetEase's game "Fantasy Book Apocalypse" made a virtual debut in the "I say" zone.
Handbook Girl's virtual idol video received a total of 68,000 views before the game was launched. It aroused high attention and discussion, attracted a wave of enthusiasm for the game's server opening.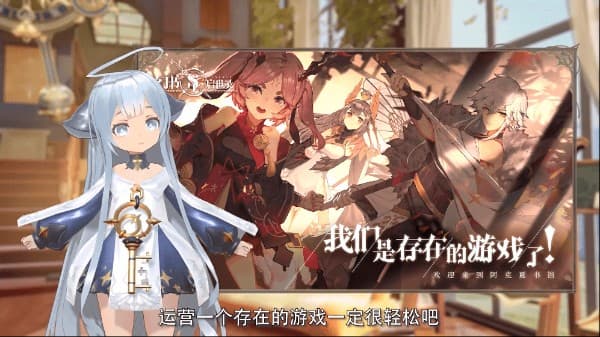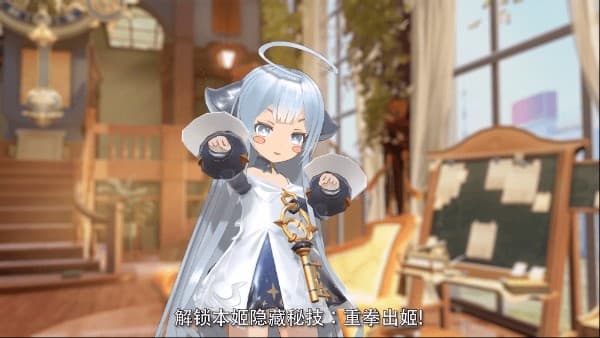 Event Pictures
SuperACG virtual avatar IP service platform realizes virtualized operation, allows two-dimensional roles to establish a closer connection with fans, improving the exposure and influence of the works.
About SuperACG
As a virtual live streaming service provider with the largest market share in China, SuperACG has served 300+ enterprise-level customers, including well-known companies such as Tencent, Kuaishou, and ByteDance. SuperACG provides an integrated full-stack virtual idol or VTuber service, covering technology, content, operation, commercialization, and other areas.