As the most popular virtual YouTuber in the world, Kizuna AI has made its debut in China for two years with its localized image in China, triggering a passionate national debate. Today, the Chinese virtual YouTubers (VUP) market is in full swing, and more and more newcomers - Vup (virtual uploaders, what it's called on bilibili.com) have joined this novel area row by row.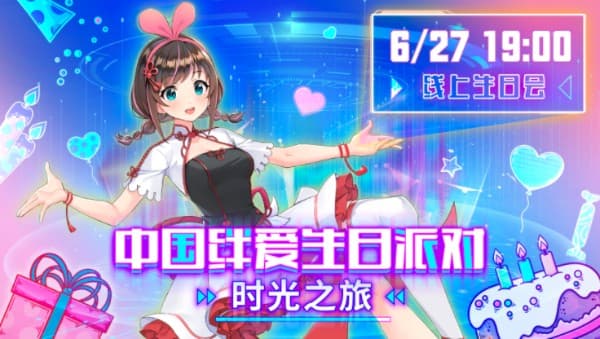 Image Credit: Official promotional poster from Kizuna AI China's Channel on bilibili.com.
On the occasion of the 2nd anniversary of her debut, Kizuna AI China will bring you an online birthday party live on Acfun.cn, singing the latest original songs and dance performances.
Online video watching:
SuperACG provides virtual technical support for this birthday party, and provides high-quality content output for virtual YouTubers, as well as integrated services of production, technology, execution, and publicity; Ordinary people can also easily start live streaming of VTubers. If you don't know how to make virtual live streaming, follow us to get the virtual idol live tools and tutorials!
About SuperACG
As a virtual live streaming service provider with the largest market share in China, SuperACG has served 300+ enterprise-level customers, including well-known companies such as Tencent, Kuaishou, and ByteDance. SuperACG provides an integrated full-stack virtual idol or VTuber service, covering technology, content, operation, commercialization, and other areas.